OLD MASTER INSTRUMENTS

RECREATIONS OF THE FINEST INSTRUMENTS EVER MADE

ONE OF A KIND INSTRUMENTS
The Old Master series of instruments are recreations inspired by the worlds most renowned instruments.. Both the Artista and Old Master instruments are some of the best instruments on the market today. Reflecting the superior craftsmanship of the old world. Many are played by professional musicians and symphony players around the globe. Each instrument is hand-made by one individual master builder. The line begins with solid woods that are air dried 10 + years (level 1) increasing to woods that are over 100 years air dried (Level 8) offering tones that are complex, pure, warm and rich.
Each instrument in this line offers:
Individually handcrafted an individual master builder
10 year to 100+ year air dried seasoned woods
Final assembly and adjustments done in the U.S.
All instruments are full size only
Limited lifetime warranty
OLD MASTER VIOLINS

OMV1
Level 1 master recreation violin outfit with octagonal pernambuco bow and oblong case
MSRP $5,995.00
---

OMV2
Level 2 master recreation violin outfit with octagonal pernambuco bow and oblong case
MSRP $6,995.00
---

OMV3
Level 3 master recreation violin outfit with octagonal pernambuco bow and oblong case
MSRP $7,995.00
---

OMV4
Level 4 master recreation violin outfit with octagonal pernambuco bow and oblong case
MSRP $9,995.00
---
OMV5
Level 5 master recreation violin outfit with octagonal pernambuco bow and oblong case
MSRP $15,995.00
OMV6
Level 6 master recreation violin outfit with octagonal pernambuco bow and oblong case
MSRP $19,995.00
OMV7
Level 7 master recreation violin outfit with octagonal pernambuco bow and oblong case
MSRP $24,995.00
OMV8
Level 8 master recreation violin outfit with octagonal pernambuco bow and oblong case
MSRP $29,995.00
---
OLD MASTER VIOLAS
OMA1
Level 1 master recreation viola outfit with octagonal pernambuco bow and oblong case
MSRP $5,995.00
---

OMA2
Level 2 master recreation viola outfit with octagonal pernambuco bow and oblong case
MSRP $7,995.00
OMA3
Level 3 master recreation viola outfit with octagonal pernambuco bow and oblong case
MSRP $9,995.00
OLD MASTER CELLOS
OMC1
Level 1 master recreation cello outfit with octagonal pernambuco bow and hard case
MSRP $19,995.00
OMC2
Level 1 master recreation cello outfit with octagonal pernambuco bow and hard case
MSRP $24,995.00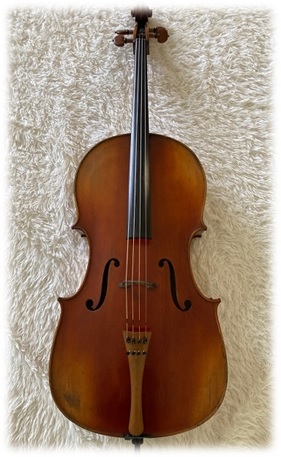 OMC3
Level 3 master recreation cello outfit with octagonal pernambuco bow and hard case
MSRP $29,995.00